Dental crowns are an excellent choice for restoring decayed, chipped, or fractured teeth. They are aimed at improving your tooth's compromised structure and making your smile more aesthetically pleasing. Different types of materials are used to manufacture these fixed dental restorations, with gold and porcelain being the most popular tried-and-true options. But recently, a new long-lasting, and lifelike player has entered the dental crown field. Broadway Family Dentistry is proud to offer Bruxzir solid zirconia crowns. They are distinguished monolithic restorations made of the highest quality zirconia entirely and ready to serve your most demanding aesthetic needs.
What are Bruxzir Solid Zirconia Crowns?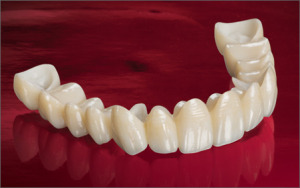 Bruxzir Solid Zirconia Crown is a popular type of all-ceramic dental crown. It improves the appearance of a stained or disfigured tooth. Bruxzir Solid Zirconia Crowns are made of strong and flexible material. Bruxzir restorations exhibit similar to natural dentition, making them a restorative option in the anterior as well.
Google Reviews

I had great experience with snoring treatment at this office. I thought the procedure will be painful but it were painless at all. I would add that Dr. Ella was very professional because the procedure took for her about 10-15min only and I no longer snoring. And my wife so happy right now

Verified Patient
What are the Benefits of Bruxzir Zirconia Crowns?
Bruxzir Zirconia Crowns tend to be a bit more pricey than other crown types, but not without a reason. Bruxzir zirconia crowns are considered to be some of the most aesthetically outstanding teeth-restoration options currently available. Their high translucency allows the natural color of the teeth to shine through, creating a more genuine and consistent appearance. Other benefits of choosing Bruxzir Zirconia Crowns include:
Resistance to stains and discoloration;
The use of virtually unbreakable materials;
Decreased need for future adjustments due to the state-of-the-art computer-assisted design software used in the manufacturing stage;
Minimally invasive tooth preparation.
With Bruxzir crowns, you can achieve perfectly even and shiny white teeth in just a single visit to our conveniently located Brooklyn, NY, dental practice.
What is Bruxzir Made Of?
Bruxzir crowns are made of the strongest yttria-stabilized zirconia (YSZ) powder biocompatible with the human body. This is the same material used to make bulletproof military armor. Zirconia is a type of crystal that is indestructible and flexible. Zirconia crowns are strong and long-lasting. Zirconia has high fracture toughness from its self-healing properties. This is also known as phase transformation toughness. When a potential crack occurs, the cells close the crack on their own.
Unlike PFM crowns, where porcelain is fused to metal, Bruxir is a monolithic restoration. There are no layers that can come apart. Nothing can chip off because it is made out of one homogenous material.
How Long Does a Bruxzir Zirconia Crown Last?
Bruxzir Crowns are a good choice for bruxers and grinders who have broken their teeth or crowns in the past. Bruxzir is virtually indestructible and if maintained properly, they can last a lifetime.
Schedule A
Consultation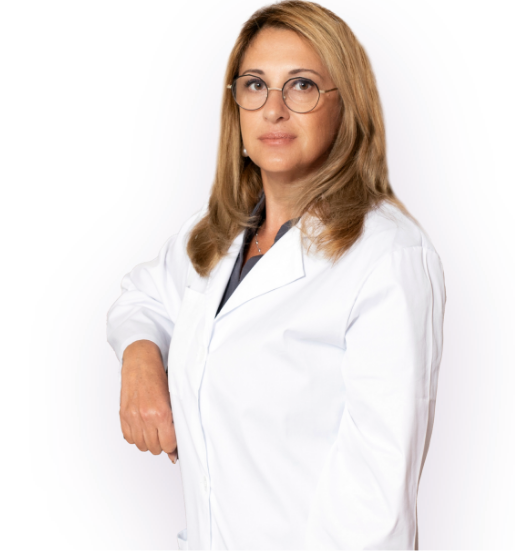 If you have any questions about Bruxzir Zirconia Crowns or want to book an in-person consultation at our Brooklyn office, please give us a call or use our convenient online scheduling system. At Broadway Family Dentistry, we pride ourselves on providing top-of-the-line dental care for the most difficult restorative cases while utilizing the most long-lasting and indestructible materials.