A cosmetic dentist is concerned with more than just how you look. Dr. Ella Dekhtyar of the cosmetic dentistry center in Brooklyn, NY, is a restorative dentist who also serves you and your family as a general practitioner. Your Brooklyn cosmetic dentist provides outstanding general dentistry services ranging from cleanings to fillings and advises you on the best ways to improve your appearance — often with same-day dental work. A painless dentist keeps you healthy and improves your smile at reasonable cosmetic dentistry costs.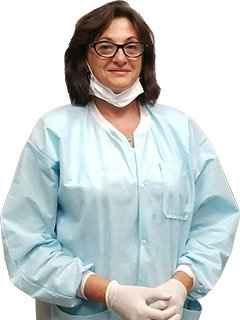 Your cosmetic dentist in Brooklyn can perform everything from simple procedures to complex surgeries. Whether you need affordable dentures to straighten your teeth or a root canal to relieve tooth pain, we can help.
The cost of advanced cosmetic dentistry is determined by various services that are often covered by dental insurance. Hence, the best dentist in Brooklyn does more than just whiten teeth and offers veneers. When visiting Broadway Family Dental, you will be treated by a gentle dentist who also solves problems.
A Painless Dentist for All Your Needs
Restorative dentistry, commonly called cosmetic dentistry, is all-encompassing. We can help you maintain healthy gums and teeth while also enhancing your appearance. Additionally, your dentist offers same-day dental work for emergencies.
Top Brooklyn cosmetic dentist works with you to provide the smile you desire. But this dentist is also a painless dentist who performs cosmetic, restorative, and family dentistry services. Expect the same attention to your overall well-being when you visit the best dentist. Affordable cosmetic dentistry options include:
Google Reviews

My fear and anxiety of the dentist is real. Dr. Ella, the broadway family dental team, and the use of the Solea laser truly eased those worries. My experience was absolutely amazing and pain-free. HIGHLY recommend!

Verified Patient
Your Cosmetic Dentist's Training
A license in family dentistry requires your dentist to earn a four-year degree followed by four years of dental school, where she earned a Doctor of Dental Surgery (DDS). To effectively treat patients in the field of cosmetic dentistry, our specialists undergo additional aesthetic dentistry training.
It's during this advanced training that your general dentist gains in-depth knowledge and experience to provide you with several dentistry services, including:
Following the training, your dentist passed a national examination with both written and clinical sections. The American Dental Association supports the tests in New York, as they do in all states.
General, Family, and Cosmetic Dentistry In Brooklyn
All of the best cosmetic dentists in Brooklyn have received extensive training in general oral care and dental maintenance. It's always best to find a professional, general dentist who is also a painless dentist to make your regular visits and cosmetic dental procedures easier.
Our specialists always focus first on your overall oral health. Even if you want to improve the appearance of your teeth, you must first establish a healthy foundation. Hence, your painless dentist will first repair any damage and/or decay in your gums and teeth. These routine restorative dentistry procedures will get you ready for the cosmetic work that will result in a star-like smile.
Cosmetic Dentistry Cost
Fillings, X-rays, check-ups, and cleanings at our cosmetic dentist in Brooklyn aren't any more expensive than those at your general dentist. The cost of cosmetic dentistry is something you may negotiate with your dentist.
Cosmetic dentistry procedures are rarely covered by dental insurance, so having a positive relationship with your dentist is crucial. When you trust your dentist, you may be confident in any recommendations to improve your smile. At the same time, your dentist discusses your payment options openly. Any decisions you make must take into account both your dental needs and your financial concerns.
Quality and Compassion You Can Count On
To feel confident in your appearance and to maintain your optimal health, you need a general dentist you can turn to with questions about possible avenues of care. The very first advice you'll receive, however, is basic:
Brush twice a day with fluoride toothpaste.
Floss at least once a day to eliminate food particles that get trapped between your teeth.
Receive professional dental cleaning twice a year for a deeper cleaning that you just can't do at home.
Use at-home dental products, such as tooth whitening kits, that are recommended by your dentist.
Follow directions closely for all at-home cosmetic dental procedures.
Schedule A
Consultation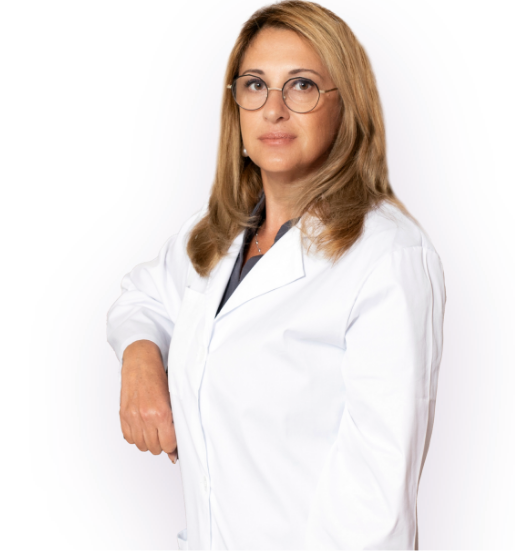 And don't put off dealing with emergencies. Your dentist can provide emergency dental care when necessary. The longer you put off visiting our practice, the more expensive the treatment will be, and the more damage your teeth and gums will endure.
Frequently Asked Questions
What Are the Benefits of Cosmetic Dentistry Procedures?
Dental cosmetology care can provide you with numerous major benefits. It can improve your appearance while also protecting you from any dental complications. Brooklyn cosmetic dentistry, paired with routine dental checkups and good oral hygiene, can enhance your overall health and well-being.
Is Cosmetic Dental Surgery Painful?
Cosmetic teeth surgery entails little to no pain. If you're anxious about painful sensations, the local anesthetic can be applied. Some procedures, such as tooth whitening and porcelain veneers, are minimally invasive and do not require surgical intervention.
How Long Does Recovery After Corrective Dental Procedures Take?
The healing period depends on the type of procedure. Some procedures will have little to no recovery time, while others need much longer. For example, dental implant repair is a quick process that allows you to eat or drink on the same day as the procedure. However, you should avoid hard foods for the first two days.
Do you have any questions about the cosmetic dental treatment we offer in Brooklyn, NY? Would you want to make an appointment with Broadway Family Dentistry's best-rated dentist, Dr. Dekhtyar? Please contact our office for a consultation.