Whether you need a wisdom teeth extraction, emergency tooth extraction, or a tooth pulled because of extensive decay, your family dentist provides painless dentistry, including same-day tooth extraction. In addition to taking care of your dental problems, your dentist at family dentistry in Brooklyn ensures you're prepared with instructions for tooth removal healing, tooth pulling aftercare, pain after tooth extraction, and tooth extraction infection prevention.
Tooth Extraction
You've probably heard the expression "It's like pulling teeth," which refers to something that's difficult to accomplish. When you visit a dentist in Broadway. you won't have to pull your teeth or have a tooth extracted. It doesn't have to be costly or inconvenient. Your family dentist makes this sometimes necessary and usually misunderstood procedure a simple process from start to finish.
Google Reviews

I must say that this has been the best dental office I have come upon on. The service is excellent the staffs are amazing…professional. Dr. Ella Dekhtyar is such a caring and concern dentist doctor I've come across to. She cares about your smile she cares to give you the best dental quality work. She worked on my daughter that needed special treatment and a lot of work on her teethe and she did a beautiful job.

Verified Patient
Tooth extraction is the process of removing one or more teeth, whether it is an emergency tooth extraction, same-day tooth extraction, or elective extraction. The only difference between simple and surgical is a few extra steps.
Get It Out
Tooth removal is required for a variety of reasons, including insufficient space (as in wisdom tooth removal) and dental caries or trauma. It's also done electively if your dentist feels it may prevent future complications. Removal of wisdom teeth is done for a range of reasons, including:
Severe cavities beyond restoration
Severe periodontal disease, pulp necrosis, or abscess where treatment has failed
Overcrowding leading to deformity
Malposition leading to cheek trauma
Traumatic tooth or jaw injury
There are several medical reasons not to have a tooth pulled, called contra-indications, including:
A problem near the area of extraction
Presence any systemic diseases like diabetes or liver, kidney, or heart disease
Pregnancy
An active treatment course involving certain medications
The Tooth Extraction Procedure
Depending on whether you're having a same-day tooth extraction or a wisdom tooth extraction, follow the preoperative instructions, such as not eating, wearing loose clothing, and bringing a friend. Inform your dentist if you have a cold or another minor illness.
Your procedure will begin with general or local anesthesia, depending on previous discussions with your dentist. You shouldn't feel any pain. It's normal to feel anxious, but the procedure has just three main steps:
After the area is numb, the gums are elevated.
The tooth is rocked back and forth to loosen it.
After it's loose enough, forceps are used to dislodge it from the socket.
If a surgical incision is required to open up the gum, for instance, if you have an impacted tooth or severe caries, additional steps of incision and suturing are necessary. Surgical extractions often heal faster.
Tooth Extraction Aftercare
Some discomfort and bleeding are normal after having a tooth extracted. Press a piece of gauze to the area for about 30 minutes. You're then free to go, depending on the anesthesia. Your dentist will provide you with thorough instructions about post-operative care, which you should follow to speed up the healing process after tooth extraction.
Eat soft or cut-up foods and avoid hot fluids. For the first 24 hours, refrain from smoking or chewing tobacco, and do not brush, floss, or rinse your mouth. After a day, you can resume your regular cleaning routine, but be gentle around the extraction site. Add a warm salt water rinse to prevent tooth extraction infection.
There may be some pain after dental extraction, but your doctor can prescribe medication if necessary. Over-the-counter pain relievers, nonsteroidal anti-inflammatory drugs (NSAIDs), and ice packs are helpful. Your dentist will instruct you on how to care for the extraction site. You may need to schedule a follow-up appointment.
The Whole Picture
Even if it's necessary, tooth extraction has risks and potential complications. Damage to the bone, blood vessels, or nerves may occur during the procedure. A fractured jaw or an incomplete extraction may also occur, which is why you should seek treatment from a reputable family dentist.
Pain after a tooth extraction is normal. Consult your dentist if any of the following symptoms or complications persist or increase:
Swelling
Infection
Dry socket
Continued bleeding
Fever
Chills
Usual redness
Trouble swallowing
Anesthesia carries its own risks, but providing your dentist with a detailed medical history will help you avoid the majority of them. Tooth extraction healing is a delicate process. Hence, follow your dentist's post-operative instructions to prevent dental extraction infection.
Schedule A
Consultation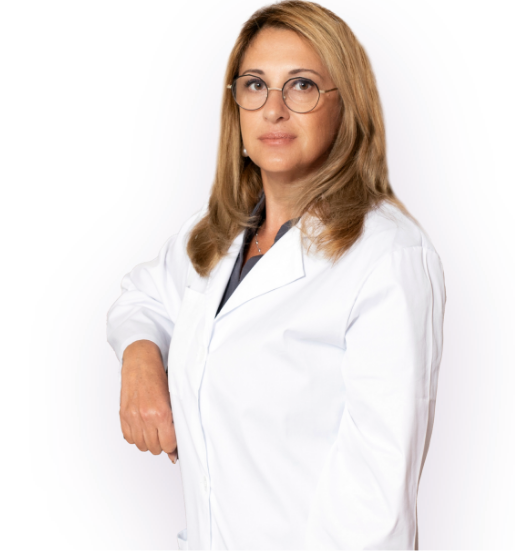 Worth It
Removal of infected teeth, wisdom teeth, or crowded teeth provides you with both physical and emotional relief. Teeth removal can save you years of pain, anxiety, and inconvenience. Most of the risks and complications are rare and can be managed. The risks should not prevent you from undergoing a necessary procedure.
Depending on your plan, up to 80% of necessary dental extractions are covered by most insurance policies. Because your dentist is trained and experienced in restorative treatments, she also can provide you with bridges or implants, so that the space created doesn't lead to facial deformity, bite collapse, or a gap in your smile.
Do you have any questions for the Brooklyn dentist Dr. Ella Dekhtyar regarding tooth extraction, wisdom tooth & emergency extractions in Brooklyn? If you want to schedule an appointment with the top Brooklyn cosmetic dentist, Dr. Dekhtyar of Broadway Family and Cosmetic Dentistry, please contact our office for a consultation.