While 98.4 percent of dental implants are successful, according to the Journal of Endodontics, failure does happen. A possible complication is an infection so it's important to learn the symptoms. An infected artificial tooth is painful but can be fixed by a good dentist Dr. Dekhtyar of Broadway Family Dental.
At the family dentistry center in Brooklyn, New York we use only the best dental materials available in the USA. We work with top labs in New York and use only the highest quality components available on the market today including the best quality medical grade titanium or titanium alloy for dental implants.
Dental Implants Problems
Dental implants are one of modern dentistry's biggest success stories. They're strong, functional, and made to look like your teeth. And over the past few decades, new materials and techniques have led to an overall increase in the procedure.
Dental implants are an increasingly effective long-term solution for people who suffer from damaged teeth, missing teeth or chronic dental problems. Replacing lost teeth with artificial implants and dental crowns has become part of mainstream cosmetic dentistry. But while most dental implant surgeries are successful, you can have problems if you don't maintain them just like your real teeth.
Minor Dental Implant Problems
Most implant problems are minor, such as infection. As with any surgery, you may experience some risks. Some of the common issues associated with the dental implant surgery include:
Pain at the implant site
Bruising of your skin and gums
Swelling of your gums and face
Minor bleeding
If you experience any discomfort following your procedure, let your family dentist know about it. In most cases these minor issues can be treated and resolved quickly and without additional surgery.
Dental Implant Failure
While complete dental implant failure is rare, it can happen. And more often than not when it does occur, it's treatable. Some of the more common problems associated with dental implant failure include:
Nerve impairment
Loose implants
Sinus problems
Dental implant infection
Of these problems, infection is the most common. Infection is normally minor and doesn't last long. As with your natural teeth, an infection can occur at any time. Infections are more common when substandard or poorly fitted fixtures are used. Always make sure your dentist has the experience and a good track record with installing new teeth.
Dental Implant Infection Symptoms
You can expect to have some slight discomfort after your procedure. But if you experience one or more of the following symptoms, you may have an infected dental implant:
Throbbing pain that doesn't respond to medication
Continued bleeding after the first 24 post-procedure hours
A fever that lasts more than a day
Severe redness and swelling around the implant area
An unpleasant taste in your mouth or bad breath
Any discharge
Google Reviews

I must say that this has been the best dental office I have come upon on. The service is excellent the staffs are amazing…professional. Dr. Ella Dekhtyar is such a caring and concern dentist doctor I've come across to. She cares about your smile she cares to give you the best dental quality work. She worked on my daughter that needed special treatment and a lot of work on her teethe and she did a beautiful job.

Verified Patient
Diagnosing an Infected Dental Implant
Although extremely unlikely, if you experience one or more of the infection symptoms, contact your Brooklyn dentist immediately. Early detection and treatment are essential to save your new teeth. Your dentist may ask you to take X-rays and have the area examined as soon as possible.
If you have dental implants, you still need to maintain your regular dental checkups every six months. These routine checkups provide your dentist with the opportunity to check your new and natural teeth for any signs of inflammation, infection, or weakness. If problems are detected, your dentist can take prompt action.
Dental Implant Infection Treatment Options
The earlier an infection is treated, the greater your chances of success. Once a full examination, including X-rays, has been completed your dentist can determine the extent of the infection and any instability in the implant. With an infected dental implant, the infected area needs to be thoroughly cleaned of any bacteria. At the same time, the area is stimulated to encourage bone regeneration. A course of antibiotics may also be prescribed.
If your tooth has already become loose due to severe infection and subsequent bone loss, it may not be possible to save it. In this case, the infected dental implant might need to be removed and the area left to heal. After the area has completely healed, you can schedule another procedure to get a new tooth. Speak to your dentist about your specific risks.
Who's at Risk?
Dental implants are an effective way to replace your missing or severely decayed teeth. Implants, while artificial, should be maintained along with your natural teeth. Some people tend to be more susceptible to complications with their new teeth. You may fall into this category if you have one or more of the following:
A tobacco habit
Gum disease
A compromised immune system
Poor oral hygiene
Schedule A
Consultation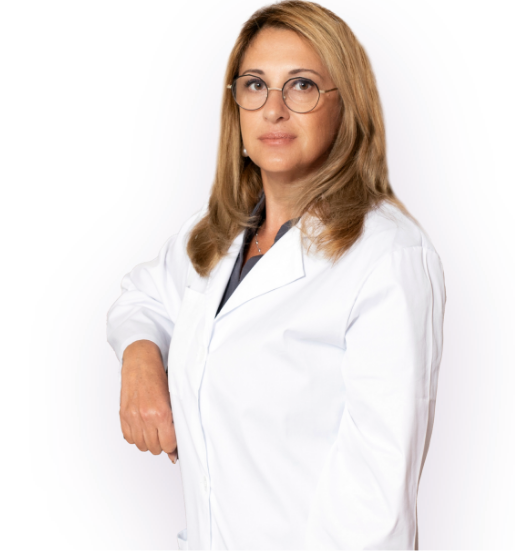 While there are risks associated with dental implants, they tend to be rare and minor. If you're wondering if dental implants are a good option for you, discuss it with your dentist at Broadway Family Dental.
Do you have any questions for Dr. Ella Dekhtyar a Brooklyn dentist regarding dental implant problems, failure, and infection? Would you like to schedule an appointment with Dr. Dekhtyar of Broadway Family and Cosmetic Dentistry, please contact our office for a consultation.