Many New Yorkers need dental bonding at some point in their lives. Cosmetic bonding improves the appearance of your smile, but the procedure can also address structural issues such as repairing chipped or broken teeth. If medically necessary, your insurance company covers your dental bonding cost. But the difference in your smile from dental bonding before and after make the reasonable costs seem like a bargain. This is such a common procedure that few problems ever arise. Your dentist Dr. Dekhtyar of the cosmetic dentistry clinic in Brooklyn use only the best dental materials available in the USA.
Dental bonding is a cosmetic dental procedure used to change the appearance of your teeth. This procedure enhances your smile because it not only covers chips, but it also fills gaps between your teeth. If you're experiencing visible cavities, the bonding material used is a great alternative to silver-colored fillings.
Cosmetic bonding in Brooklyn involves the application of a composite resin that mimics the color of your natural teeth. The bonding material fixes chips, fractures, decaying or discoloration. Bonding differs from veneers as veneers require custom fitting, which takes place over several visits. Meanwhile, the bonding procedure can be completed in one visit because the resin bonds to your teeth after it's molded to fit.
Dental bonding is not a painful process, but it helps restore both the functionality and the appearance of your teeth, giving you a smile you'll want to show everyone. If you have any issues with your teeth, cosmetic bonding in Brooklyn may be the right option for you. Talk to your family dentist about your options.
Google Reviews

I really came to Bright Sky Dental for Dr. Ella. She's just an amazing person. She's professional and really down to earth. She is also very caring and a GREAT dentist! So fortunate to find a dentist that understands and works with you.

Verified Patient
Why You May Need Dental Bonding
The composite resin used in the procedure is polished and shaped to match your natural teeth. Dental bonding typically is used to hide tooth imperfections, but there are other reasons that you may want to consider getting dental bonding, such as to:
Fill small gaps between your teeth
Change the shape of a tooth
Repair chips or cracks
Hide discolored teeth
Protect the roots of teeth exposed from receding gums
Make your teeth appear larger than they are
In comparison to other dental procedures, dental bonding is the least costly and easiest procedure to perform. And your dental bonding cost is covered by most insurance companies if the procedure is done for structural reasons.
What to Expect During the Procedure
Dental bonding may be done as a standalone procedure or in conjunction with another procedure, such as filling in a cavity or fixing a chipped tooth. If your tooth has decay, the decayed part of the tooth is first removed. Once the tooth has been cleaned and prepped, the dental bonding procedure can begin.
Your Brooklyn dentist first applies a gentle phosphoric acid to your tooth's surface. This causes the surface to roughen, which helps the bonding material stay attached. The resin is mixed and applied, roughly shaped. Before it dries completely, your dentist shapes and smooths it. A special light may be used to harden the resin in place. There's no pain involved with this process, and it's completed quickly, within a half-hour to an hour per tooth.
Risks Involved with Cosmetic Bonding in Brooklyn
While dental bonding is largely a safe procedure, there are risks involved, as there are with any dental procedure. You may experience a number of side effects that result from the resin used. The risks include:
Infection. To avoid infection, your dentist makes sure your tooth is clean, sterile and free of debris. Before the bonding material can be applied, any bacteria or decay present must be removed.
Allergic reaction. You may have an allergic reaction to the composite resin, the dentist's tools or the conditioning liquid used in the procedure. An allergic reaction is rare.
Wear and tear of bonding material. Over time, the composite resin degrades, but in serious instances, it can chip or crack, requiring another visit to the dentist.
Schedule A
Consultation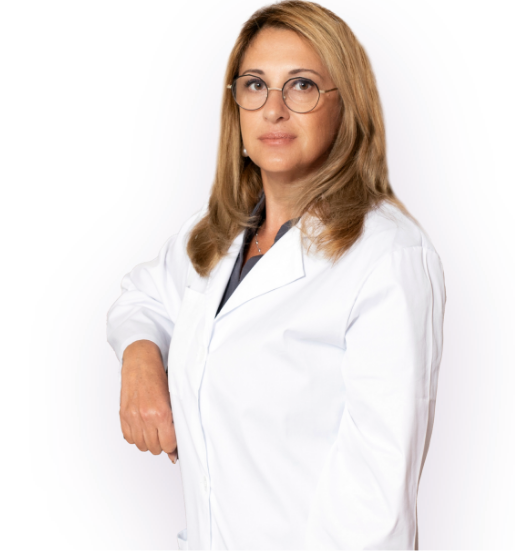 Dental Bonding Before and After
Your dentist reviews your comprehensive plan, detailing what you need to do to maintain the effects of the dental bonding procedure. Normally, you treat the bonding material the same as your natural teeth. If you had a cavity, you must take better care of your teeth.
Typically, dental bonding lasts 10 years or more before any wear and tear is noticeable. Your dentist explains the dental bonding before and after process. He answers all your questions prior to the procedure. Common aftercare recommendations include:
Brush twice a day
Floss once daily
Drink plenty of water after your meals
Avoid foods that stain your teeth, such as:

Black teas
Sodas
Coffee
Dark juices and berries
Other dark-colored foods and drinks

Do not bite your fingernails
Don't chew gum
Visit your family dentist in Brooklyn twice a year for a cleaning
Do you have any questions for Dr. Ella Dekhtyar a Brooklyn dentist regarding dental Dental Bonding (cosmetic bonding) in Brooklyn? Would you like to schedule an appointment with the top Brooklyn cosmetic dentist, Dr. Dekhtyar of Broadway Family and Cosmetic Dentistry, please contact our office for a consultation.