While you may have suffered with overlapping teeth your whole life, you don't have to continue now that you're an adult. You can choose to straighten your teeth through a number of treatment options that your family dentist can recommend. Invisalign overlapping front teeth options are one of the most popular tooth straightening processes currently available. You can easily manage overlapping teeth Invisalign aligners with proper guidance and care when you visit your Brooklyn, NY cosmetic dentist at family dentistry clinic in Brooklyn, NY.
Your smile has the power to express your feelings to the world. But if you have overlapping teeth, you may not be comfortable smiling for anyone. Teeth that overlap are a fairly common condition that can be either the result of genetics or caused by bad habits you may have had as a child, such as sucking your thumb.
It's also possible for your teeth to have shifted after you lost a tooth. Other overlapping teeth causes may include changes in facial structure that can occur as you age. Losing teeth to decay or an accident also can cause remaining teeth to shift. Adjusting your teeth can have many potential benefits to your physical health as well as to your self-esteem and willingness to smile big for the world to see.
Google Reviews

I Had a great experience! The staff and Dr. Ella are super friendly and professional. Finally found a dentist I can trust! Highly recommend!

Verified Patient
It Goes Beyond Cosmetic
While straightening teeth is typically considered to be cosmetic, the results can also have a major impact on your dental hygiene because it reduces the number of places that harmful bacteria can hide. If your case of overlapping teeth is more severe, it's also possible that your teeth are also affecting your speech. So, how straight your teeth are affects more than just your appearance.
Fortunately, there are several treatment options available. Unfortunately, not all of the options are equally effective. Other considerations include a broad range of expenses and levels of discomfort that likely factor into your decision. And not all the options are covered by insurance.
Your dentist at Broadway Family Dental in Brooklyn, NY is both a family dentist and a cosmetic dentist, so he understands both the health and appearance issues you're facing. The dentist and his team are always happy to fully discuss treatment options with you, and a consultation leads to the best treatment option for your needs.
Overlapping Teeth Invisalign
As the name implies, these dental appliances offer a discreet solution for readjusting and straightening your teeth. Invisalign overlapping front teeth is unlike traditional braces. These clear plastic aligners are removable, which provides you with the freedom to eat anything you wish. In fact, you are instructed to take out your Invisalign retainers to eat, brush and floss. Then you can put them right back into your mouth.
Invisalign overlapping front teeth have the potential to change your self-image, as well as transform your smile. Invisalign also typically requires a shorter treatment time. Because they're virtually invisible, Invisalign delivers definite advantages over traditional braces, which is why they're often favored by adults.
Something of a Process
Overlapping teeth Invisalign treatment is a multi-step process. But with the help and guidance of an experienced professional, it's a relatively simple process that achieves dramatic results. The steps you can expect with Invisalign include:
Your teeth first are evaluated by x-rays, digital scans or dental impressions to determine if Invisalign is right for you. More advanced cases may require dental sculpting or veneers.
If Invisalign is right for you, clear aligners are custom-made, using your scans or impressions.
Since your clear aligners need to be changed approximately every two weeks, you're usually given four sets at a time.
You must return to your dentist's office every six to eight weeks so your cosmetic dentist can monitor your progress and make any necessary adjustments to your aligners.
It may be necessary for you to wear a retainer following your Invisalign treatment. This is done to ensure that your teeth maintain their new positioning.
With Invisalign, straightening your smile and improving your dental hygiene is entirely possible. You don't have to continue hiding your smile from the world because you're uncomfortable with your overlapping teeth.
Schedule A
Consultation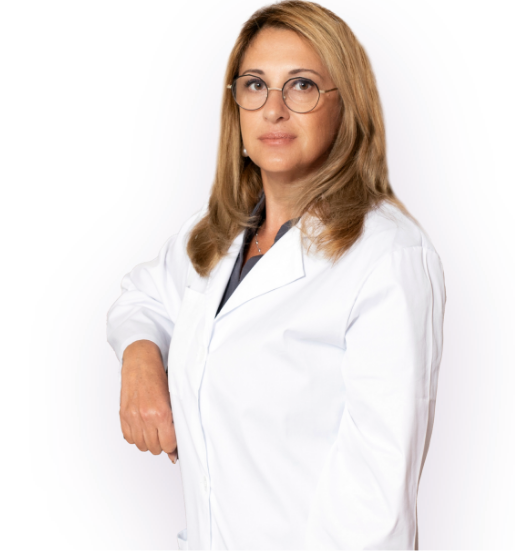 A Bigger Problem Than You May Realize
Overlapped or crooked teeth can be a much bigger problem for you than you know. Not only do they impact the way you feel about yourself and cause you to smile less frequently, but they can also cause:
Problems with oral hygiene, which occurs when the overlap of your teeth creates places for harmful plaque bacteria to hide that you can't properly clean with brushing or flossing
Issues with your jawbone, the result of functional complications that overlapped teeth present during chewing and articulation
Improper alignment of your dental arch, leading to further problems, such as headaches
Consulting your Brooklyn, NY cosmetic dentist about your concerns and goals is the first step on your way to a straight smile that functions properly. Overlapping teeth don't have to rule your smile any longer, and you don't have to continue hiding from the world. It's time you put your best face forward.
Frequently Asked Questions
Can Invisalign Fix Overlapping Teeth?
Invisalign is one of the most effective solutions for top and bottom teeth overlap. It can also close gaps between the teeth. Invisalign constantly pushes and fixes your teeth in the correct position. The first few days of treatment are the most critical. Even a few hours without aligners may lead to discomfort and unpleasant sensations. When the invisalign is off, teeth go back to their original position making the treatment more complicated.
How Long Does It Take to Fix Overlapping Teeth?
The duration of treatment depends on several factors, including:
The severity of an overlap
The alignment issues
The type of treatment
The treating doctor
If you have minor teeth misalignment, the dental correction can last 6 months. In severe cases, treatment may take more than a year.
Are Teeth Supposed to Overlap?
With normal occlusion, the front teeth should slightly overlap the lower teeth bridge. Molars and premolars should slot into the grooves of their opposite teeth without issues or discomfort. Teeth overlapping treatment targets alignment issues of your teeth. It helps eradicate pain and give you the beautiful straight smile you desire.
Do you have any questions for Brooklyn, NY dentist Dr. Ella Dekhtyar about overlapping teeth treatment? Would you like to schedule an appointment with the top dentist in Brooklyn, NY Dr. Dekhtyar of Broadway Family and Cosmetic Dentistry, please contact our office for a consultation.