Getting a professional dental cleaning at Brooklyn, New York family dentistry center is an important part of maintaining a healthy and attractive smile. Your teeth cleaning cost is paid back ten-fold because of all the procedures and treatments you can avoid down the road. You may wonder, does deep dental cleaning hurt? You can be assured that your painless dentist does everything possible to keep you comfortable.
Teeth Cleaning 
Cleaning your teeth is a necessary part of successful dental hygiene. Since your mouth is unlike any other part of your body, it requires special attention. Maintaining mouth hygiene isn't as simple as washing your hair or scrubbing your hands. Food, germs, and bad habits take their toll on your mouth. Having your teeth cleaned regularly means taking proactive steps towards reducing bacteria and fighting disease.
You may be wondering, "Does dental deep cleaning hurt?" Having the best family dentist means you have nothing to be afraid of. While you may be nervous about going to the dentist for a variety of reasons, deep teeth cleanings are quick, simple, and painless. Knowing what to expect during the process may ease any apprehensions you may have.
How Often Should You Get a Teeth Cleaning?
During your visit, a dental hygienist first uses specialized tools to remove tartar. Tartar is another word for mineralized plaque. When plaque becomes mineralized, it forms tough, hardened deposits that cause decay. Eventually, plaque causes gum disease. Plaque begins forming on your teeth four hours after you brush.
Most dental professionals recommend having your teeth cleaned every six months. While brushing and flossing remain mandatory parts of your daily dental routine, a professional removes the plaque and tartar that brushing and flossing leave behind. You must remove hard-to-reach plaque before it becomes a bigger problem.
Google Reviews

I Had a great experience! The staff and Dr. Ella are super friendly and professional. Finally found a dentist I can trust! Highly recommend!

Verified Patient
Proper care and proactive treatments go a long way towards the prevention of:
What Is a Dental Deep Cleaning?
Before your dental deep cleaning procedure begins, your dental hygienist examines your entire mouth. The hygienist uses a small mirror to guide and enable her to see all the surfaces of your teeth and gums. If your gums are sore, swollen, or bleeding, this could be a sign of gingivitis or other potentially serious issues. If your dental hygienist suspects that you have another concern or underlying problem, she may consult your dentist that it's okay to proceed.
After the physical examination of your mouth is complete, your hygienist uses a metal scaler to gently scrape the surface of your teeth to remove plaque. The scaler is a pointy metal tool. But in the hands of a highly-skilled hygienist, you won't experience any discomfort. The scaler is especially effective at removing plaque and tartar from hard-to-reach places and around your gum line.
Once all the plaque and tartar have been removed, your hygienist brushes and polishes your teeth to a nice shine. This is an excellent way to remove any tartar the scaler may have left behind.
Deep Teeth Cleaning in Brooklyn
If you're showing any signs of gum disease, your dentist or dental hygienist may decide you need deep teeth cleaning, also called scaling. A scaling means removing plaque and tartar above and below the gum line. This procedure takes more time.
In case you were starting to wonder again, "does deep cleaning hurt", it doesn't. In cases that require scaling or root planning, your dentist may choose to use a local anesthetic to numb your gums before the procedure begins. Your painless dentist wants to ensure that you're as comfortable as you can be.
How Much Does a Deep Cleaning Cost?
Teeth deep cleaning costs have become quite reasonable over the years. Today it's even affordable if you don't have dental insurance. Staying current with your tooth hygiene can help you avoid more costly problems later. Regular dental appointments mean your family dentist gets a chance to inspect your mouth for any other signs of damage or disease.
If you're in need of a dental deep cleaning procedure, the price is typically higher because it's a much more involved process. The deep clean teeth cost varies from place to place, even within Brooklyn. Whether you have dental insurance or not, check with your local dental practice to compare deep dental cleaning costs. Just remember- not all dentists are the same.
Importance of Dental Cleaning
Maintaining proper dental health isn't as hard as you think. Scheduling regular cleanings can prevent much more serious problems down the road. The benefits of deep cleaning teeth procedures include a refreshed and brighter look for your teeth.
Cleanings typically last less than an hour. Most dental professionals recommend that you have your teeth cleaned every six months. It's important to maintain your daily brushing and flossing routine. But your hygienist cleans the hardened tartar that brushing and flossing leave behind. When your mouth feels better, your smiles are always brighter.
Schedule A
Consultation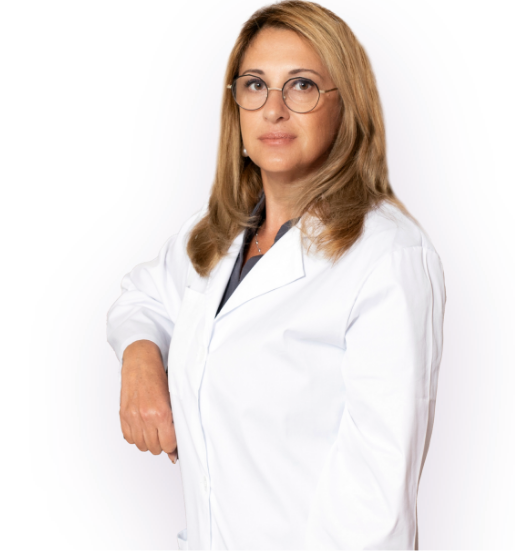 What Are the Dental Deep Cleaning Alternatives?
You may try to clean the teeth yourself. Even though it's not professional deep cleaning, it can help remove the plaque from your teeth.
Tips for teeth cleaning at home are:
Baking soda. A teaspoon of baking soda in the toothpaste helps remove the tartar.
Soft-bristle brush and fluoride toothpaste. Fluoride prevents cavities and keeps the enamel strong.
Mouthwash. Mouthwash makes your breath fresh and removes food particles.
Dental Floss. It cleans hard-to-reach places.
What Are the Contraindications to Deep Cleaning Teeth Procedure?
The process is not recommended for patients with periodontal issues. The irritated gums are likely to bleed during the treatment. Before agreeing to treatment, consult with your doctor.
Disadvantages of deep cleaning also include:
Possible displacement of a gum line filling
Jawbone infections
Nerve damage
Tired of looking for "dental deep cleaning near me"? Do you have any questions for Dr. Ella Dekhtyar regarding deep cleaning teeth cost in Brooklyn? Would you like to schedule an appointment with the top cosmetic dentist of Broadway Family and Cosmetic Dentistry? Please contact our office for a consultation.