If you have gingivitis, you need treatment for periodontal disease. If left untreated, it can become severe periodontal disease that requires periodontitis treatment. Periodontitis starts with infected gums, but it can spread to other parts of your body. So, seek periodontal disease treatment early at family dentistry center in Broadway.
Periodontal Disease
Two main types of gum disease exist: gingivitis and periodontitis. The milder form of gum disease is called gingivitis. The more severe form is called periodontitis; it includes infection of your gums and the surrounding tissue.
Both types of the disease occur when bacteria in your mouth mixes with mucus and other substances to form sticky plaque on your teeth. If you don't remove the plaque, it can turn into tartar, a harder substance that only a professional dentist can remove. Bacteria cause inflammation — your gums become red and swollen, and they're likely to bleed.
Periodontitis disease treatment begins with proper oral hygiene. If caught early enough, gingivitis doesn't progress to periodontitis — and the symptoms can be reversed. Your dentist in Brooklyn offers periodontal disease treatments to help should periodontitis occur. During periodontitis, your gums pull away from your teeth, forming pockets where bacteria spread. Toxins and your body's natural response to infection begins to break down bone and connective tissue, which can eventually lead to lost teeth.
Google Reviews

I had two extraction today.and I couldn't believe it was painless.. Dr. Ella did a great job. I will recommend to anyone in need of dental care.

Verified Patient
Risk Factors That Lead to Severe Periodontal Disease
You may be at greater risk for developing severe periodontal disease for many reasons, including:
You're a smoker.
The hormonal changes in girls and women sometimes precipitate periodontal disease.
You have diabetes.
Men are more susceptible to severe periodontal disease than women.
You have been diagnosed with AIDS and are receiving treatment.
You have been diagnosed with cancer and are receiving treatment.
Certain medications cause dry mouth, which keeps saliva from providing a healthy environment for your mouth.
You have family members who have had periodontal disease.
Symptoms of Severe Periodontal Disease
Most people don't show signs of the disease until their 30s or 40s. Several symptoms can indicate the need for treatment for periodontal disease. Symptoms include:
Bad breath that won't go away
Red or swollen gums
Tender or bleeding gums
Pain when chewing
Loose teeth
Sensitive teeth
Receding gums or teeth that seem longer
Schedule A
Consultation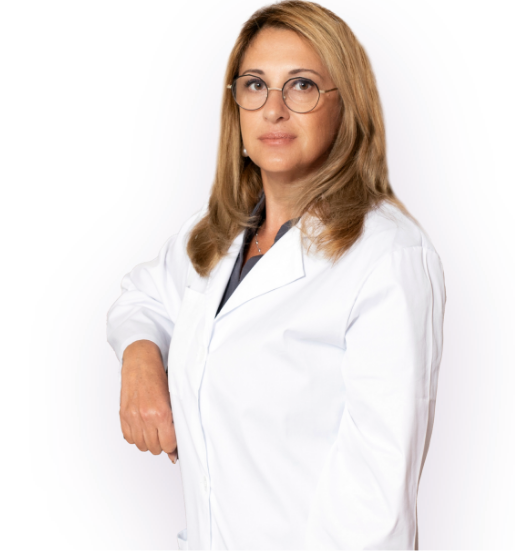 First Steps of Periodontitis Treatment
The main goal of all periodontal disease treatment is to reverse the gingivitis, if possible. If periodontitis is present, your dental specialist in Brooklyn, New York seeks to control the infection. All dentists in Brooklyn begin your treatment with a thorough exam and cleaning. Your dentist may take X-rays to see where the tartar, infection and damage to bones are located. If you're suffering from severe periodontal disease, you need immediate treatment for periodontal disease.
Next, your dentist performs a deep cleaning. This procedure is called scaling and root planning because it involves scraping the tartar off your teeth above and below the gum line. Your dentist then removes any rough spots on your tooth root where bacteria forms.
Lasers are sometimes employed to remove the plaque and tartar. Lasers cause less bleeding, swelling, and discomfort than traditional deep cleaning methods. You're likely given a local anesthetic to numb your gums during this procedure.
Severe Periodontal Disease Treatment
Your Brooklyn dentist may prescribe or insert medications in your mouth to complement the deep cleaning process. Medications include:
Prescription antimicrobial mouthwash
Antiseptic chips inserted into the pockets after cleaning
Antibiotic gel or microspheres used in the same manner
Enzyme suppressant to reduce the formation of bacteria
Oral antibiotics
If your periodontal disease is more advanced, surgical options may be the next step. Your dentist performs flap surgery by pulling back the gums, cleaning the tartar and then suturing the gums tightly around your teeth to remove pockets. Bone and soft tissue grafts may be required to help regenerate bone or gum tissue lost. Grafts use natural or synthetic bone near the area of bone loss and are done in conjunction with flap surgery.
Guided tissue regeneration uses a mesh-like substance inserted below the gum line to keep the gum tissue from growing into areas where there should be bone. Growth factors may be used in conjunction with this technique.
After Your Periodontal Treatment
Because the deep cleaning methods are invasive, periodontal treatments do cause some pain. Your Brooklyn dentist works with you on the best course of pain control, but your pain is usually handled by over-the-counter pain relievers. You can expect some gum and jaw soreness. Your recovery time and level of discomfort depends on you and the procedure you needed.
Periodontitis treatment results vary, depending on how far the disease has progressed, how well you keep up oral care at home and whether you continue certain risky behaviors, such as smoking. Gum disease has been linked to a number of other health problems beyond your mouth. Heart disease, high blood pressure, stroke, and difficulty controlling blood sugar seem to correlate with severe periodontitis disease, so seek out proper periodontitis treatment for your continuing good health.
Do you have any questions for Dr. Ella Dekhtyar a Brooklyn dentist regarding periodontal disease treatment in Brooklyn? Would you like to schedule an appointment with the top Brooklyn cosmetic dentist, Dr. Dekhtyar of Broadway Family and Cosmetic Dentistry, please contact our office for a consultation.