Discover Drill Free Dentistry with the Solea Dental Laser
Lots of people feel dental fear and anxiety, and often these issues can be traced back to fear of injections and especially the sound of the dental drill. Unfortunately, people in this position will often avoid routine preventative dental care and will not visit their dentist regularly for checkups and hygiene appointments.
Instead, patients avoid regular dental care until a dental problem arises. By this stage, they are often in discomfort and pain and need urgent care, and this usually involves injections and the dental drill! If this sounds familiar, imagine dental visits that don't involve needles or that terrible sound.
Enjoy Stress-free Dental Visits
With advanced laser dentistry, there is no need to delay dental visits because you feel anxious about the thought of injections or feel terror at the sound of that drill. Nowadays, advanced dental lasers are virtually replacing the need for injections, scalpels, and drilling. Laser technology is extremely versatile, and one of the most advanced lasers is the Solea Dental Laser.
This laser can handle many different procedures with ease, and is suitable for patients of all ages, most often without the need for anesthetic. The laser can treat hard tissues like teeth and bone, as well as soft tissues like gums. It works by vaporizing unhealthy tissues, leaving healthy tissues intact and is entirely safe for use and has been cleared by the FDA.
Google Reviews

I have to say this Dental office is amazing, down to the staff and Dentist. They are caring and very helpful to whatever you need help with. My son lost his front tooth and they did an amazing job with his implant. The price was the best all around and the job was even better. I live in Pennsylvania and I traveled all the way here just to get the job done. I recommend this Dental office to anyone. Great job Bright Sky Dental on 1152 Broadway, in Brooklyn!

Verified Patient
A Quieter and Quicker Experience
The Solea Dental Laser is wonderfully quiet, allowing you to relax in the calm, welcoming atmosphere of your dental office more fully. Usually, with conventional dentistry, the dentist must first administer the dental injection, and then it's necessary to wait a while for the anesthetic to take effect, and some people respond to local anesthetic more slowly than others.
The waiting period can enhance feelings of anxiety and fear, but with a dental laser, there is no need for anesthetic, and your dentist can begin the procedure immediately. Also, many dental procedures can be completed in a matter of minutes without the need for a second appointment. It's an advanced approach that will save you time, eliminating the need to sit in the dental chair for hours on end and to worry about fitting in a second appointment to your busy schedule. With laser dentistry, you will have more time to relax afterward and get on with enjoying your day.
A Blood Free Procedure
Because a dental laser works differently from a scalpel, it's highly likely your procedure will be entirely blood-free. It's a treatment that will hold huge appeal for people who feel queasy or faint at the sight of blood, and especially when it's their own! When the dentist needs to remove unhealthy soft tissues with a laser, the laser energy automatically seals the edges, which is advantageous on several levels. Firstly, it aids faster healing because tissue damage is minimized. Secondly, sealing the edges, a process called thermocoagulation helps prevent infection. Thirdly, there is no need for stitches.
No Need to Worry About Being Numb
Usually, when you have a dental injection, it takes several hours to wear off completely. During this time, you need to avoid having hot drinks, and eating can be extremely tricky or near impossible, and especially because there is the danger you could bite your cheek or lips. With laser dentistry, you can return to everyday activities and can enjoy a warming drink or a nice meal almost immediately after the procedure is completed.
Perfect for Anxious Children
Many people have dental fears that began during childhood, often as a result of a painful or unpleasant experience in the dental chair. If your child needs dental work, a dental laser ensures it's a much more comfortable and less frightening experience, which can be hugely advantageous. When a child has a more pleasant experience in the dental chair that helps to eliminate pain and discomfort, they are much more likely to grow up without dental fears and phobias.
This dental laser is also ideal if a child needs multiple procedures because often they can be completed in one single appointment. Your kid will need to spend less time at the dentist and can go back to school or everyday activities straight after their appointment. Also, they will see that visiting the dentist needn't be scary so it is easier to get them into a routine of dental checkups and cleanings and preventive dental care treatments.
Better for Pregnant Women
Routine dentistry is perfectly safe during pregnancy, but using a dental laser is another way that dentists can protect their pregnant patients still further. Women can still have routine procedures such as a dental filling without the need for an injection of an anesthetic.
Schedule A
Consultation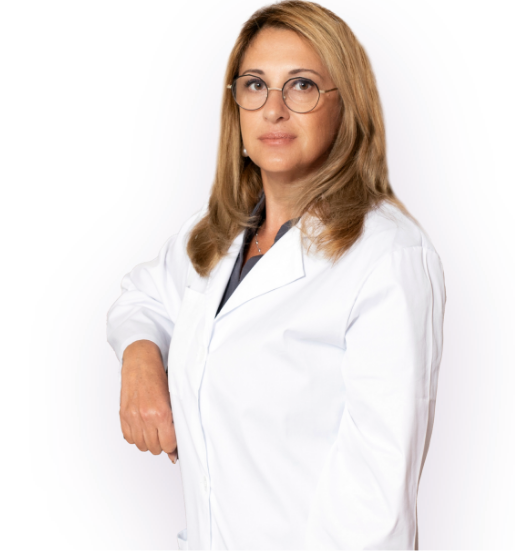 Suitable for Many Different Treatments
The Solea Dental Laser is suitable for cutting into tooth enamel so it can prepare decayed teeth for fillings. It can safely remove amalgam or silver-colored fillings effectively, reducing the loss of tooth structure. Dental lasers can treat aphthous ulcers, reducing the duration of an attack. They are also used to reshape gums, for example, if you have a slightly gummy smile.
Some people need a treatment called Crown Lengthening, where the amount of tooth exposed is increased, perhaps because the tooth has broken off at the gumline. Crown Lengthening is done in preparation for placing dental crowns, and preparing teeth using a laser is a far more comfortable experience.
Most people treated with a dental laser will say they feel nothing at all during the procedure and are entirely comfortable. Some people do have a slightly cold sensation that is relatively mild. If you have dental insurance, it will frequently cover the cost of laser dentistry in the same way as it would cover the cost of using a dental drill. The Solea Dental Laser is computer controlled and extremely accurate, so your Brooklyn general dentist will only vaporize the area requiring treatment, leaving healthy tissues intact.
If you are even slightly anxious or nervous, or simply want a more pleasant experience in the dental chair, ask your dentist at cosmetic dentistry center in Broadway if they have a dental laser. Discover dental treatment that is smoother, faster, and entirely more comfortable than ever before.
The Solea Dental Laser is a huge step forward in dental industry. It is extremely quiet, which allows its patients to relax in the welcoming and calm atmosphere of your dental office.
This advanced approach allows to eliminate the need to sit in the dental chair for hours, therefore, saving a lot of time. This dental laser will give you a chance to relax afterward and continue with enjoying your day.