The porcelain crown cost is determined by our top-rated dentist Dr. Dekhtyar and takes many different aspects into account, such as why you need the crown, where it will be placed and how important your appearance is to you. When you rely on a family dentist who also is a cosmetic dentist, you can trust that how long do porcelain crowns last is a question that's answered with frankness and compassion. At the family dentistry center in Brooklyn we use only the best dental materials available on the market in the USA. 
What is Porcelain Crowns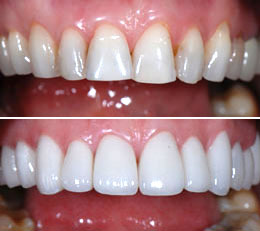 If the solution to your dental health concerns involves your appearance, then porcelain crowns may be your best option. The biggest advantage of porcelain crowns are the end results. The finished crown is extremely lifelike and difficult to distinguish from surrounding natural teeth.
Porcelain crowns make an exceptional choice for upper, front teeth where cosmetics matters most. But if you're considering crowns on a molar or bicuspid — or teeth in the lower front where there is more stress and pressure — porcelain crowns have a higher risk of fracture than other types of crowns. So, just in case you're wondering how long do porcelain crowns last, there are a couple of factors that contribute to the life-expectancy of your crowns.
Google Reviews

I Had a great experience! The staff and Dr. Ella are super friendly and professional. Finally found a dentist I can trust! Highly recommend!

Verified Patient
How Long Do Porcelain Crowns Last?
Metal crowns are by far the most durable, while porcelain crowns are the most aesthetically pleasing. Porcelain fused to metal crowns are both stronger and more attractive. They offer a solid option for capping your teeth where the metal base of your crown won't be visible at your gum line. Porcelain crowns in general are highly resistant to wear and tear. But in some cases where the adjacent surface becomes rough, it can cause aggravation to the opposing teeth.
The sealing ability of your porcelain crown has a lot to do with the underlying tooth. And it also has a lot to do with the quality of any filling material that may be necessary to build a damaged tooth up to support the crown. When done properly by a skilled dental professional, porcelain crowns are a beautifully crafted solution to your dental needs.
The Bright Side of a Porcelain Crown
When it comes to restoring form and function to your teeth, dental porcelain is an excellent choice to duplicate the appearance of natural enamel. This procedure replaces virtually the entire outside surface of your tooth all the way to gum level.
Since crowns are so versatile, they can do a lot more than replace your original tooth. They can be precision-engineered for the most cosmetically pleasing appearance. Before your cosmetic dentist applies your crown, it's necessary to file or reshape your tooth into a base for your crown. If your tooth was broken or badly decayed, your dentist may have to use filling material to build up your tooth enough to serve as a base. Porcelain crowns can even be used to cover dental implants.
The actual porcelain cap fits smoothly over your natural tooth like a glove over a hand. Once the crown is secured with cement, the result is hard to tell from your own surrounding teeth. Your porcelain crown functions as well as your natural tooth, but you should always be mindful to care for your crown as instructed by your Brooklyn dentist.
How Much Do Porcelain Crowns Cost?
A porcelain crown costs more than other types of crowns, but the quality of the dental porcelain is obvious. And while dental insurance often buffers the porcelain crown cost, it's important to appreciate that they are a long-term investment in your continued dental health.
Schedule A
Consultation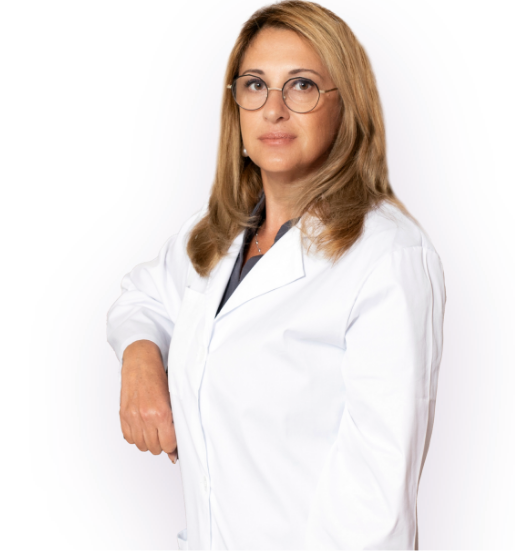 Tooth Crown Procedure
Since you're under the care of a leading cosmetic dental professional who's also a family dentist in Brooklyn, your procedure is conducted with care and professionalism. Because the finished result matters to you, it's likely that your crown may require more than a single setting to complete.
The reason you need a crown affects how long it takes to finish the process. If you need a root canal, dental implant or restorative procedures, additional appointments may be necessary. Your dentist may decide to prepare your tooth at one visit and cover it with a temporary crown. You'll need another visit to remove the temporary crown and have the permanent one put in place. Because your porcelain crown is custom built specifically for you by dental technicians in a laboratory, it can take a couple days for it to be constructed.
Porcelain Crowns Aftercare
Caring for your porcelain crowns is easier than you may think. They require the same amount of brushing and flossing as your natural teeth. Your Brooklyn dentist books follow-up appointments as a way to review the work and evaluate how well you're doing with your crown. This usually occurs shortly after your crown is first fitted.
Take the time to discuss your options with a top dental professional in Brooklyn. Once you've worked together to build your dental plan, then you're ready to begin treatment and restoration. Be proactive; regular dental visits mean the difference between maintenance visits and mandatory procedures.
Do you have any questions for Dr. Ella Dekhtyar a Brooklyn dentist regarding porcelain crowns in Brooklyn? Would you like to schedule an appointment with the top Brooklyn cosmetic dentist, Dr. Dekhtyar of Broadway Family and Cosmetic Dentistry, please contact our office for a consultation.