A family dentist who's also a cosmetic dentist provides you with the best of both worlds. You can receive your regular dental checkups from the same painless dentist. And your dentist can advise you about the best home teeth whitening system or offer you veneers for a dazzling smile. Visit a Brooklyn, NY general dentist who puts your oral health first and follows up with a genuine concern for your appearance.
Family Dentistry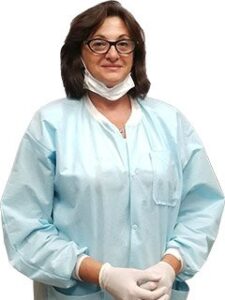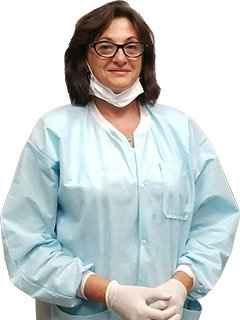 You and your loved ones are in the best hands when you rely on an experienced dentist at Brooklyn family dentistry to take care of your dental needs. And when that gentle dentist also is a trained cosmetic dentist, you can count on healthy gums along with a dazzling smile!
Your Brooklyn cosmetic dentist treats everyone in your family from your youngest child to your family's elders. And since you can't expect to have a superior smile if you have dental issues, it's important that your cosmetic dentist, first and foremost, treats all your dental health needs.
Oral Health First
If left untreated, gum disease and tooth decay can lead to serious complications. The longer you let those issues go, the worse they get. To avoid periodontal disease and tooth extraction, follow your family dentist's instructions:
Visit twice a year for professional cleaning.
Brush at least twice a day with fluoride toothpaste.
Floss at least once a day to remove hard-to-reach food particles.
Rinse with recommended mouthwash for added tooth strength.
Avoid sugary food and drinks.
Teach your children about good oral hygiene and introduce them to the best dentist in Brooklyn early, as soon as they start cutting their first teeth. Doing that, they'll come to know your dentist and understand that regular visits are just part of a healthy lifestyle. Habits formed in early childhood serve them well forever.
Dental Treatment Next on the List
Your Brooklyn family dentist provides treatment as a painless dentist for you and your family. Using the latest technology, sedation as needed and a compassionate, caring demeanor, your dentist can handle problems as they arise.
Whether yours is an ongoing dental issue or an emergency situation, expect the same outstanding care. Common dental problems solved by your cosmetic dentist include:
For Your Appearance Too
When you choose a family dentist who also went through the additional training to earn cosmetic dentistry credentials, you get a painless dentist who also provides you with the latest cosmetic improvements with the same compassion and concern as your dental treatments. When you're ready to improve your appearance, you already have an established relationship you can rely on.
With the best cosmetic dentist in Brooklyn, you can receive:
Family Dentistry Training
Your top Brooklyn family dentist graduated with a Bachelor's Degree before attending dental school. These first four years were spent studying anatomy and biology. As a gentle dentist, she's always had a desire to be of service and treat people with the utmost respect and care for their oral health.
In dental school, your painless dentist spent an additional four years training to earn a Doctor of Dental Surgery degree (DDS). With a specialization in family dentistry, your Brooklyn dentist studied pediatric dental topics in addition to general dentistry. She passed rigorous examinations given by the American Dental Association in the state of New York. Additional training prepared her to offer cosmetic dentistry services to you and your family.
A Family Dentist in Brooklyn for All Your Dental Needs
Choosing a family dentist who's also a painless and gentle dentist is a wise move. Take time to interview your dentist to ensure the practice meets your family's needs. Look for:
A courteous and friendly response to your questions
Clean and inviting offices
A feeling of trustworthiness
Competency displayed in every procedure
Up-to-date instruments and office equipment
Accommodating hours and appointments
Convenient location
Child-friendly atmosphere if you have kids
A willingness to take time to make you feel comfortable
An effective family dentist — whether it's a Brooklyn cosmetic dentist or general dental practitioner — must have the abilities and desire to be a painless dentist for you and your family. The goal of your family dentist should always contain the Hippocratic Oath: "First do no harm."
If your top Brooklyn dentist causes you unnecessary pain, that's cause for concern. And if your cosmetic dentist appears more concerned about performing new procedures without first attending to your oral health, then that too should give you pause. A gentle dentist with an exemplary reputation treats you and your family's oral health with care.
Do you have any questions for Brooklyn family dentist Dr. Ella Dekhtyar? Would you like to schedule an appointment with the best rated family dentist in Brooklyn, Dr. Dekhtyar of Broadway Family Dentistry, please contact our office for a consultation. 
Dr. Ella Dekhtyar
(
Dentist in Brooklyn
)
1152 Broadway
Brooklyn
,
NY
11221
(Bushwick, Williamsburg, Bedford-Stuyvesant)
☎
(718) 455-4400
DISCLAIMER: PLEASE READ CAREFULLY
The information on this website is to provide general guidance. In no way does any of the information provided reflect definitive medical advice and self diagnoses should not be made based on information obtained online. It is important to consult a best Brooklyn dentist regarding
ANY and ALL
symptoms or signs as it may a sign of a serious condition. A
thorough consultation
and examination should
ALWAYS
be performed for an accurate diagnosis and appropriate dental treatment plan. Be sure to call a dentist in Brooklyn today or schedule a consultation with a best rated dentist Dr. Dr. Dekhtyar of Broadway Family Dentistry.