When you've lost teeth or have extensive gum disease, you may need dental bone graft surgery in Brooklyn, NY. The primary reason for getting a bone graft for dental implant is to fill in for missing teeth and build up your jaw to support new implants while maintaining your jawline. There are few dental bone graft complications when you follow your dentist's instructions closely during dental bone graft recovery. While recovery occurs over time, dental bone graft pain lasts only a couple days and can be mitigated with over-the-counter pain relievers.
Make your appointment today for bone grafting with the dentist in Brooklyn to get a highly personalized and comprehensive dental care. Come see the Broadway Family Dentistry and meet a top rated periodontist in Brooklyn. Get the care you need in the safe, reassuring hands of the best rated general and cosmetic dentist in Brooklyn.
What Is Bone Grafting and Bone Regeneration?
Bone loss is a common consequence of missing teeth, particularly when you lose multiple teeth and haven't replaced them with a bridge or implants. Bone loss can also happen because of untreated, advanced gum disease, inflammation or trauma. Since bone loss continues if untreated, you have to do something about it to maintain the shape of your face.
A dental bone graft is a method of working with your body to help provide new bone, most often so that a dental implant can be placed. Implants are replacements for missing teeth. Bone graft surgery is done primarily to stimulate bone growth because the procedure can reshape your jaw and prepare your mouth for dental implants.
Bone Graft for Dental Implant
A bone graft for dental implant is done by first removing a piece of bone from another part of your jaw or from somewhere else in your body and then transplanting it to your jawbone. Your dentist may also obtain materials for a dental bone graft from an animal, a cadaver or from synthetic materials.
This procedure is done because your jawbone has to be strong enough and thick enough to support the implant. If your jawbone isn't strong enough, the pressure from chewing may cause the implant to fail. A bone graft replaces lost bone but also stimulates the growth of new healthy bone in your jaw. It may take several months for the bone that has been transplanted to grow enough new bone to support a dental implant.
Google Reviews

I must say that this has been the best dental office I have come upon on. The service is excellent the staffs are amazing…professional. Dr. Ella Dekhtyar is such a caring and concern dentist doctor I've come across to. She cares about your smile she cares to give you the best dental quality work. She worked on my daughter that needed special treatment and a lot of work on her teethe and she did a beautiful job.

Verified Patient
Dental Bone Graft Surgery
Dental bone graft surgery in Brooklyn is done on an outpatient basis and usually takes about an hour. You are sedated through the entire process. An incision is made in your gum, and bone — in the form of bone granules — is placed in your tooth socket and covered with a protective collagen membrane using stitches. As days and weeks pass, the new bone begins to form inside the socket.
If you have severe bone loss, instead of granules, the dentist may use a block of bone and attach it using screws and plates. It takes several months to heal from this type of dental surgery, and you must heal before the dentist can consider placing dental implants.
Dental Bone Graft Pain
You'll probably feel some discomfort after the anesthesia wears off. You may also experience some swelling of your gums or face. The swelling is temporary, and for most people, dental bone graft pain can be treated with over-the-counter pain medication.
If the pain you're experiencing after dental bone graft surgery seems unbearable, talk to your dentist to obtain stronger pain medication. Ice packs, elevation and rest can help as well. Your dentist may also be able to suggest some other methods of relieving dental bone graft pain.
Dental Bone Graft Recovery
For the first 24 hours after the procedure, avoid smoking, spitting or vigorous mouth rinsing. Take medications as prescribed by your dentist. To prevent infection, take the antibiotic your dentist gives you. You may receive a prescription for pain medication for the first few days following surgery.
Dental bone graft recovery time depends on how extensive the bone deficiency and dental surgery was. The time it takes to fully recover can take anywhere from a few months to up to six months. Your dentist periodically evaluates how it's progressing and when you're ready for the implant. Because your dentist at Broadway Family Dental is also a cosmetic dentist, he looks out for your health as well as your appearance.
Dental Bone Graft Complications
While dental surgery for bone grafts in Brooklyn is usually a safe procedure, there is always some risk of complications with any type of surgery. Possible dental bone graft complications include:
Swelling, bruising or pain
Infection
Damage to nerves or other teeth
Schedule A
Consultation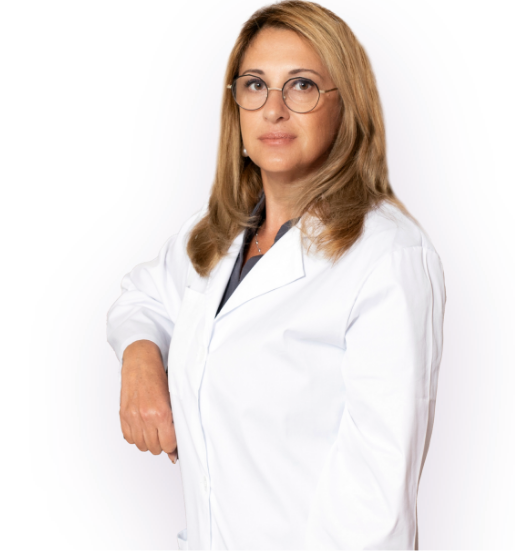 After you've had surgery, contact your dentist if you experience fever, worsening swelling, pain or bleeding or if you think the graft material could have been dislodged. Give your jaw bone time to heal, and the implant will be permanent.

To lower your risk of complications, make sure you're being treated by an experienced professional with a good reputation for doing dental surgery. Successful Brooklyn bone graft surgery can lead to successful dental implants. An implant can ultimately give you an attractive smile and improved confidence. Without missing teeth, you'll be better able to eat and speak properly.