Osseous surgery can help you overcome serious gum disease before you lose your teeth. There are a few osseous surgery alternatives, but they're most effective before periodontal disease worsens. When you visit an experienced dentist in Brooklyn, your osseous surgery recovery is quick and relatively painless. While the osseous flap surgery and osseous bone surgery sound intimidating, they are minor procedures that can be done in the Broadway Family Dental office in no time at all. Recovery only takes a couple days, and then you can resume your normal oral home care to prevent any surgical procedures in the future.
Dentistry expert in Brooklyn, New York of Broadway Family Dental is one of few cosmetic dentists to offer the newest and most advanced dental techniques and procedures. Make your appointment today to get a highly personalized and comprehensive Brooklyn dentistry. Come see the Broadway Family Dental and meet a leading dentist Dr. Dekhtyar.
What is Osseous Surgery?
Once periodontal disease begins to weaken your gum tissue, it can start to separate ever so slightly from your teeth. If left untreated, this can cause deep pockets to form around the roots of your teeth. Since these pockets are too deep for you to properly clean at home with brushing and flossing, they can eventually lead to deep decay and tooth loss.
If you haven't visited your dentist in more than six months for a cleaning, it's possible your periodontal disease has already advanced beyond treatment by non-surgical methods. In this case, osseous flap surgery is an option. Osseous flap surgery is a form of deep cleaning that promotes good oral health and strengthens your gum tissue.
Google Reviews

I really came to Bright Sky Dental for Dr. Ella. She's just an amazing person. She's professional and really down to earth. She is also very caring and a GREAT dentist! So fortunate to find a dentist that understands and works with you.

Verified Patient
Osseous Flap Surgery Basics
Osseous surgery removes all the plaque and bacteria that have collected in the pockets around the roots of your teeth. Because it's a procedure that involves cleaning your teeth below your gum line, it can be uncomfortable. Your dentist, therefore, applies a local anesthetic to numb the area of your gums being treated.
To clean around the roots of your teeth, it's necessary that your dentist pull your gum tissue back away from your teeth. This is done by making small incisions to form flaps in your gums. Your gum tissue is then gently folded back to expose the roots of your teeth. The cleaning can then take place, followed by stitching your gum tissue back into place.
Why You May Need Osseous Bone Surgery
If you let your periodontal disease progress, it eventually begins eating into your jawbone. Osseous bone surgery can be performed to make repairs to your damaged bone. These repairs can involve:
Using osseous bone surgery to reshape and smooth your bone. This reduces the places in your mouth that plaque and bacteria can hide and reproduce.
Choosing to either take bone from another part of your body or use synthetic bone as a graft to repair your damaged jawbone. Placing a lining on your graft can actually encourage your natural bone to regenerate.
After removing the plaque and repairing any bone damage, your dentist carefully stitches your gums back into place covering the roots of your teeth. Gauze is used to stop any bleeding and temporarily cover the treated area. While the surgery isn't painful while your mouth is numbed, you may experience mild discomfort after the anesthesia wears off. Your dentist ensures your comfort and safety with recommendations for over-the-counter pain relievers or a prescription for a couple days' worth of pain medicine.
Always Know Your Options
There are a few osseous surgery alternatives, but they are somewhat limited. It's possible that your gum disease has advanced beyond the point that these surgical methods can address. Your dentist at Broadway Family Dental is always willing to make you aware of your other options. Osseous surgery alternatives include:
Regenerative periodontal endoscopy (RPE). This procedure is the only alternative that promotes healing of the pockets around your teeth without requiring that your gums be cut.
Root planing. This technique is a non-surgical form of deep cleaning. If your gum disease hasn't advanced to the point of requiring osseous surgery, root planing is typically the first treatment method attempted. It's a less-invasive procedure that has proven effective. It can be enhanced with additional therapies such as:

Local delivery of antimicrobials, applied directly into the pockets around your teeth to kill and eliminate the harmful plague bacteria
Soft tissue laser, which removes plaque from around the roots of your teeth without the need to cut your gums
Periowave, combining laser light and a special cleaning solution to kill harmful bacteria
Schedule A
Consultation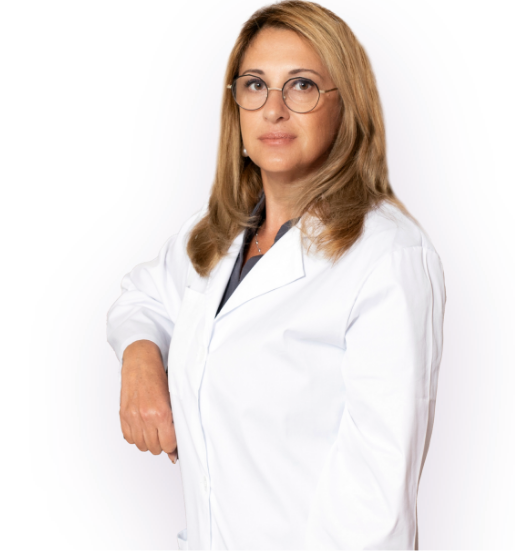 Recovery After Osseous Surgery
It's important that you follow all of the aftercare instructions you're given at the dentist's office. These instructions can ease your osseous surgery recovery and prevent further complications. Common post-op instructions include:
Take any medications or antibiotics you were prescribed
Rinse with warm salt water
Apply ice to reduce any swelling
Relax following your procedure
Change your gauze regularly
Be gentle when you brush your teeth
Avoid drinking from straws
No smoking
Since it's a relatively minor procedure, it's performed right in your Brooklyn dentist's office. The entire experience is a lot less painful than you suspect. Soreness in your gums is perfectly normal following the procedure, but any pain or discomfort you may be experiencing can be managed with over-the-counter medication. A full and complete osseous surgery recovery only takes a couple days.