Gum surgery has come a long way, thanks to technology improvements and new techniques. Today, gum recession surgery may be the best option if you're suffering from severe periodontal disease. In addition to treating gum disease, gum recession surgery can help provide you with options to be included in your smile makeover. Talk to your family dentist who's also a cosmetic dentist about your options.
Often, with the severe tooth pain and inflammation that can come with gum disease, you may need to undergo gum surgery. Gum disease ranges in severity through three different stages, each stage worse than the last. From least to worst, gum disease is treated as:
Gingivitis. This disease usually clears up within a month or so with professional teeth cleaning.
Periodontitis. This oral disease can lead to tooth loss, but you can reverse it with deep cleaning treatments such as scaling or root planing.
Advanced periodontitis. This disease is the most common reason why you may need gum surgery.
Gum Disease Symptoms
You may not feel any pain at all when you have gum disease. But knowing what to look for can keep you more vigilant. On the other hand, regular, bi-annual visits to your dentist at family dentistry in Broadway allows your dentist to catch the disease early enough to prevent more extensive consequences.
Some of the most common symptoms include:
Swollen, red and bleeding gums
Receding gums
Persistent and continuous bad breath
Bad taste in your mouth
Loose permanent teeth
Pus surrounding the teeth or gums
If one or more of these symptoms occur, it's important to speak to your dentist about what kinds of treatment you may need. In some cases, you may need gum recession surgery, depending on the severity of the gum disease.
Google Reviews

I have to say this Dental office is amazing, down to the staff and Dentist. They are caring and very helpful to whatever you need help with. My son lost his front tooth and they did an amazing job with his implant. The price was the best all around and the job was even better. I live in Pennsylvania and I traveled all the way here just to get the job done. I recommend this Dental office to anyone. Great job Bright Sky Dental on 1152 Broadway, in Brooklyn!

Verified Patient
How Gum Disease Starts
Gum disease begins when bacteria in your mouth attaches to your teeth. The bacteria create plaque, a hard, sticky substance that then causes gingivitis when it's not properly removed This is the beginning stages of periodontal disease. Left untreated, you may need to have gum surgery.
The best way to prevent gingivitis is to practice good oral health care every day. Brush twice a day, floss at least once every day and rinse with a mouthwash designed to kill bacteria. Avoid sugary snacks and drinks, or when you have them, brush immediately afterward. Switch out your toothbrush every three months and keep your bi-annual cleaning appointments. It's a lot less painful and much less expensive to prevent gum disease that to treat it.
Gum Surgery Facts
The purpose of gum recession surgery is to rid your teeth of bacteria buildup and plaque, allowing your teeth and gums to heal properly. Your dentist does a deep cleaning well under the edges of your teeth, using tools to scrape out plaque and tartar. When this very basic deep cleaning isn't sufficient, you may need surgery.
There are three basic types of gum surgery. Which one you need depends on the severity of your condition and the recommendation of your dentist. The three different types are:
Gingival Flap Surgery. This kind of dental surgery treats moderate and severe periodontitis. After numbing the area, your dentist makes an incision in the gum tissue near your teeth to create a separation between the gum tissue and teeth. Inflamed tissue is removed and scaling performed. If any bone defects are revealed, osseous surgery may be done. You'll get stiches and possibly a prescription for pain relievers to cover the next day or two when you'll feel the most discomfort.
Gingivectomy. This gum surgery procedure is used to remove buildup of excess gum tissue that has overgrown onto your teeth. This gum recession surgery provides the space necessary to perform a successful teeth cleansing for the removal of plaque and bacteria in your gums. Numbing and stiches also are needed for this gum surgery, as well as a 24- to 48-hour recovery time to rest and heal.
Gingivoplasty. Your dentist at Broadway Family Dental also is a cosmetic dentist who can provide you with this cosmetic treatment for your gums after you've had surgery. The procedure is used to reshape the gum tissue that's healthy around your teeth. Overgrown gum tissue is removed and the remaining tissue reshaped as part of a complete smile makeover that also serves as a gum disease treatment.
Schedule A
Consultation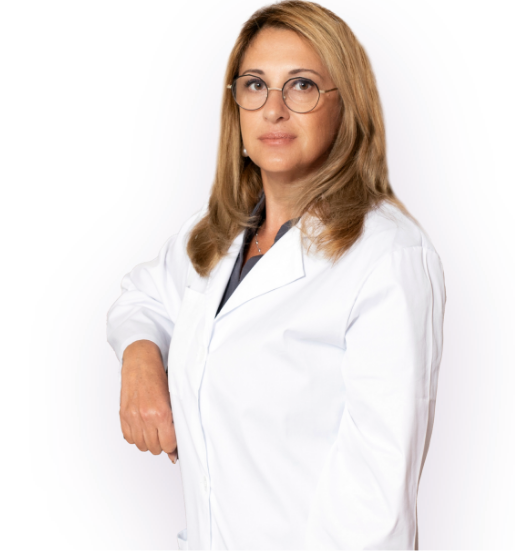 Risks of Gum Recession Surgery
As with any type of surgical procedure, you face risks such as infection or bleeding. Talk to your dentist about any blood thinners you take or other medications that may interfere with a successful procedure. Your dentist advises you on when you're ideally suited for gum surgery.
You can greatly reduce your risks when you talk openly and honestly with your dentist about your oral health practices and any other concerns you may have. When you come into Broadway Family Dental, you can expect the best treatment for your teeth and gums.