Teeth scaling is a procedure that allows your Brooklyn, New York dentistry expert to reach into the deep pockets that form between your teeth and your gums. This non-surgical procedure cleans out the plaque and tartar that shows up in the early stages of gum disease. With dental scaling, you can avoid more serious procedures like tooth loss or gum surgery. Regular visits to your dentist can help prevent gum disease at all, but when it does form, don't hesitate to undergo tooth scaling.

If you have a bad case of gum disease, it's likely that your family dentist recommends dental scaling as treatment to keep it from worsening. Teeth scaling is the most common way to get rid of gum disease symptoms without having to go through gum surgery.
This deep cleaning for your teeth is preformed to remove every bit of the tartar and plaque deposits that are often found under your gum line. It can be an effective treatment if you want to avoid further complications that could even lead to tooth loss or bone surgery.
How Teeth Scaling Works
Dental scaling is done with manual or ultrasonic instruments. Your dentist begins with a thorough examination of your mouth. Next an ultrasonic scaling device is used to send sonic vibrations to break up the plaque bacteria. The device removes tartar, plaque and biofilm from the surface of your teeth above and under the gum line. A manual tool may be used next to remove anything left over.
Teeth scaling can be followed up by a treatment called root planing if it's needed. This manual procedure involves a detailed scaling or scraping of the roots' surfaces meant to reduce inflammation in your gum tissue. Instruments smooth out all of the surfaces of the root. This treatment helps the gums reattach to the roots and lessens long-term gum issues, such as bleeding and inflammation.
Your gums are numbed for the scaling and planing procedures. If you feel it's necessary due to your nerves, you may talk to your dentist about mild sedation. While teeth scaling and root planing aren't considered gum surgery, they can still be quite painful. Since your dentist wants to ensure your comfort at all times, sedation remains an option.
Google Reviews

My fear and anxiety of the dentist is real. Dr. Ella, the broadway family dental team, and the use of the Solea laser truly eased those worries. My experience was absolutely amazing and pain-free. HIGHLY recommend!

Verified Patient
When Scaling Is Recommended for You
Healthy gum tissue fits snugly around each individual tooth, the measurement from the top of the gum line to where it meets the tooth should only be one to three millimeters deep. But when plaque or tartar build up and accumulate underneath the gum line, it may affect the surrounding tissues and cause gum disease, which makes the pockets around your teeth bigger and deeper. The scaling treatment is recommended to anyone with more advanced signs of gum disease, such as:
Persistent bad breath
Heavy tartar buildup
Pocket depths of more than four millimeters
The Dangers of Untreated Gum Disease
When plaque gets trapped inside these larger pockets, it's impossible for you to reach it with a toothbrush. Your Brooklyn dentist or hygienist must manually scrape it off to treat the gum disease. If left untreated, the condition can lead to bone and tooth loss. If these pockets of bacteria cause an infection, that infection can actually spread to other parts of your body.
On the other hand, if your gum disease is caught early and hasn't caused any structural damage below the gum line, a professional teeth cleaning should fix it just fine. But if the pockets between your gums and teeth are too deep, a dental scaling may be needed. Your Brooklyn dentist at Brooklyn, New York family dentistry is skilled and experienced in teeth scaling.
Side Effects of the Dental Scaling Procedure
As with most medical procedures, teeth scaling can have some mild side effects, such as:
Tooth sensitivity. Your teeth may feel sensitive after the procedure, especially if you put different temperatures in your mouth for the first two to three days after the treatment. It may take a few weeks for the sensitivity to completely disappear.
Bleeding. For up to three days after the procedure, your gums may bleed while brushing your teeth.
Discomfort or pain. There will be discomfort and sensitivity until the treatment area has healed completely. Most of the discomfort can be relieved with over-the-counter pain medicines.
The procedure often requires the use of local anesthetics. If it's used in your case, it's important to avoid eating or chewing gum until all feeling has returned to your mouth to avoid injuring your numbed tongue and cheeks. You should also try to avoid any spicy, sticky, brittle, acidic or hard foods until the numbness wears off.
Schedule A
Consultation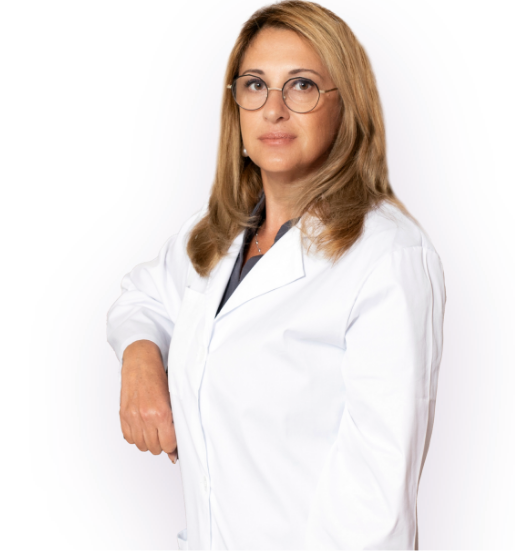 Aftercare Instructions
Any pain or discomfort after the procedure may discourage you from consistently brushing your teeth like you're supposed to due to the first few days. Skipping on your dental hygiene after this treatment can lead to worse gum and teeth issues down the line. Ensure that your mouth heals properly by:
Using either a saline rinse or an antibacterial mouthwash two to three times a day for the first week.
Brushing with desensitizing toothpaste.
Eating softer foods until everything is properly healed.