Broadway Family Dental isn't just a family dentist; the practice includes services for cosmetic dentistry, dentures and orthodontics including dental braces. Your Brooklyn dentist can help your child get straighter teeth through clear braces, lingual braces, invisible braces, ceramic braces, metal braces, Damon braces and new diamond braces. In fact, if you want diamond braces in Brooklyn, NY, come to Broadway Family Dental for the best options.
Dental Braces
Orthodontists use dental braces to straighten teeth and help position them for a correct bite. A proper bite minimizes long-term wear and tear on your teeth, and straightening teeth helps eating, smiling, and self-confidence. Braces have played a major role in many lives over the past decades. To make it even more appealing, cosmetic dentistry continues to improve braces for health and aesthetics.
Types of dental braces:
There's not one method that works for everyone, but your Brooklyn orthodontist tailors your treatment to your needs and your budget. Braces work by applying continuous pressure over time to slowly move your teeth to a desired position. The bone compensates as the pressure is applied so the changes can become permanent.
What to Expect When Getting Braces
You have many choices when choosing the type of dental braces for your teeth, but the process of getting them remains very similar no matter what your choice. Your initial consultation is routine. Your orthodontist or family dentist:
Asks questions about your health
Conducts a clinical exam
Takes impressions of your teeth
Takes photos of your face and teeth
Takes X-rays of your mouth
After reviewing all the information and learning about the different types of braces, you and your dentist can make an informed decision. All braces have similar components, including:
Orthodontic bands are stainless steel, clear or tooth-colored bands cemented around your back teeth to provide an anchor for the wires.
Spacers, or small rubber rings, fit between your teeth to provide room for the orthodontic bands.
Brackets are the squares bonded to each tooth. They hold the arch wire that moves the teeth during treatment. You can get stainless steel braces (like diamond braces), ceramic braces or clear braces made of plastic.
Ties are the rubber or fine wires used to fasten the arch wire to the individual brackets on your teeth.
Elastic rubber bands, springs and occasionally head gear are sometimes recommended to shorten the time you have to wear braces.
Google Reviews

I had two extraction today.and I couldn't believe it was painless.. Dr. Ella did a great job. I will recommend to anyone in need of dental care.

Verified Patient
Wearing Braces
The amount of time you're required to wear your braces depends on how much correction you need, the health of your teeth and gums, and how well you follow your dentist's directions. Checkups occur about once a month to make sure the pressure on your teeth is steady and consistent. Your Brooklyn dentist makes adjustments to the wires, ties and bands to keep your teeth moving into the desired positions.
Some adjustments may make your mouth sore or uncomfortable, but over-the-counter pain relievers help. If you're like most people, you have to wear your braces for one to three years. Then a retainer, worn at night, keeps your teeth in the correct position.
Ceramic Braces and Clear Braces
Braces previously were given primarily to teens and young adults whose mouths were still developing. But because your mouth, gums and jawline change as you age, some adults decide to wear braces to correct their bite. Adults may desire the cosmetic benefits of ceramic braces, clear braces or invisible braces. While invisible braces do the job just as well as normal braces, they're placed on the backside of your teeth. Because the brackets and wires are next to your tongue, though, they can feel a little more uncomfortable.
Ceramic braces and clear braces are regular braces placed on the front of your teeth, except they're made with ceramic or clear brackets. Some even use tooth-colored wires to reduce noticeability. They're more expensive than normal braces, and you must keep them clean to reduce the chance of staining. If you're in the public eye or just don't want metal brackets showing on your teeth, you may prefer one of these options.
Diamond Braces in Brooklyn
Diamond braces, also called mini-diamond braces, use brackets that are smaller than traditional metal braces. They're made of stainless steel like regular metal braces, however, so they're less noticeable than normal metal braces. Because the brackets are smaller, they're also more comfortable to wear.
Otherwise, these braces work the same as regular braces. If you're looking to get diamond braces in Brooklyn, you don't have to look any farther than your family dentist at Broadway Family Dental. They offer diamond braces for children and adults alike.
Aftercare Just as Important
Once your braces come off, you still have to maintain your teeth in their new position. Your dentist conducts an exam and takes X-rays to make sure your teeth are in the proper position. Then you get a retainer to wear, either all the time or just at night, for at least a year. It's usually recommended that you wear a retainer equal to the amount of time you wore braces.
You'll likely have to make follow-up appointments with your Brooklyn dentist, six to nine months later, to make sure your teeth are staying in position. Your dentist wants to make sure your smile is healthy and your teeth are straight for your continued dental health and positive self-image.
Do teeth braces hurt?
Top rated braces dentists of Broadway Family Dental can ensure you that you will not experience any pain during the installation process. However, you need to keep in mind that a few days after the initial installment, dental braces can bring some degree of pain. This pain can feel like a dull soreness or throbbing. Pain caused by braces can be easily managed by over-the-counter medication such as ibuprofen.
What are the most crucial advantages of ceramic dental braces?
The most significant advantage of ceramic teeth braces is that they are almost invisible. It is accomplished by the ceramic material that can be either clear or tooth-colored. Another advantage that comes with this type of braces is the speed with which they move teeth. Ceramic dental braces are known for moving teeth much faster than other alignment methods.
When is the best time to make use of Brooklyn braces?
You might be surprised but it is never late to get teeth braces. Although, you have to keep in mind that there are some advantages to starting the treatment earlier in life.
Schedule A
Consultation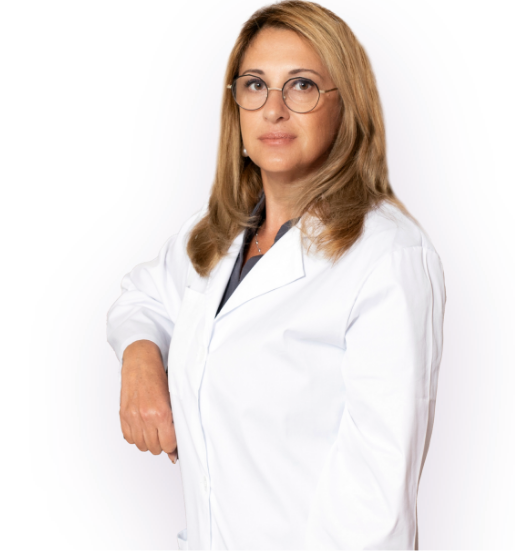 Children and teenagers have more flexible jawlines, making their teeth more responsive to movement. In this case, the treatment process will not take long as teeth respond more quickly to the regular braces.
Adults normally go through the same process as children. The only difference is the duration of treatment. The earlier you commit to braces in Brooklyn, the easier and faster the treatment will go.
Do you have any questions for Dr. Ella Dekhtyar a Brooklyn dentist regarding dental braces, clear & invisible braces or diamond & ceramic braces? Would you like to schedule an appointment with the top rated Brooklyn cosmetic dentist, Dr. Dekhtyar of Broadway Family and Cosmetic Dentistry, please contact our office for a consultation.