When deciding between Invisalign vs. braces, your Invisalign doctor lets you know if you're a good candidate for the clear Invisalign retainers. Invisalign attachments and the Invisalign retainers are ideal if you're an adult who doesn't want anyone knowing you're wearing braces. And the Invisalign teen response is even better. Consult your dentist about Invisalign braces in Brooklyn, NY as part of a smile makeover.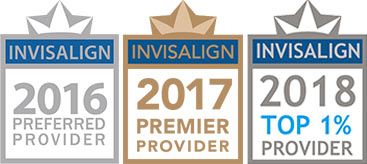 The days of having metal braces as your only option for straightening crooked teeth are over. In fact, there are several options for adolescent and adult braces. A smile makeover is easier than ever, especially when your family dentist is also a cosmetic dentist who cares about both your health and appearance.
Invisalign appliances are one of the most popular choices for clear braces. ith an Invisalign retainer and Invisalign attachments, you may go about your daily life without worrying about how you appear to others. And your teeth get a little straighter every day.
You Have an Invisalign Doctor at Broadway Family Dental
Your Invisalign dentist in Brooklyn, NY family dentistry will explain how long you should wear your Invisalign retainer. There are several variables to consider. But don't be afraid if you have to wear them for a longer period than you would with traditional braces. The advantage of invisible braces makes your Invisalign vs. braces decision an easier one.
The time it takes for Invisalign to work properly is determined by factors such as whether you have:
Other dental issues may also need to be addressed before you may be fitted with an Invisalign retainer. Cavities must be filled. Any root canals must be completed. And all gum disease treatments must be performed appropriately. If teeth need pulling to allow for better alignment, you must do so first and wait for your mouth to heal before proceeding with Invisalign braces.
Google Reviews

Best dentist I've ever had. The front desk is friendly and efficient. Dental exams and advice are straightforward and practical. There's a good general atmosphere among the dentists and assistants and they accommodate any requests or questions I have. And there's parking!

Verified Patient
Before & After
Who Is a Candidate for Invisalign?
If you seek a discreet orthodontic treatment and are concerned that braces will make you feel immature and unprofessional, Invisalign is an excellent option. Invisalign is generally recommended for teen and adult patients to fix the following problems:
Malocclusion, a misalignment of the teeth that can complicate biting and chewing.
Tooth crowding, an improperly grown, twisted, or displaced teeth that look unattractive and make it difficult to clean the mouth effectively.
Spaces between teeth that can result in speech impediments as well as trouble biting, chewing, or swallowing.
In general, if the orthodontic needs you require are minor or straightforward, Invisalign is a great, almost invisible option for you.
Health Benefits of a Straighter Smile
Straight teeth can be an investment in your dental health, providing significant benefits that far beyond a more attractive smile, such as:
When your teeth bite together correctly, you'll find it much easier to bite and chew food thoroughly. Properly chewing food can aid digestion, and teeth that occlude or bite together correctly are less likely to cause jaw pain or facial muscle pain.
Teeth that don't bite together correctly can promote a condition called bruxism, where people grind and clench their teeth, сausing enormous damage to the enamel, gums, and jaw joints. Having teeth that are in the proper occlusion makes it much harder to bite the inside of your cheek or mouth. It eliminates the risk of developing speech problems such as a lisp. The proper occlusion also helps you breathe more fully, keeping your airway open, so you are less likely to develop a sleep apnea problem.
Do you currently find it difficult to fit a piece of floss between your teeth? Perhaps your teeth are so overlapping or overcrowded that it's impossible to brush all tooth surfaces. When teeth are straighter, these problems are eliminated, reducing the possibility that you could develop tooth decay and gum disease in the future.
Invisalign Preparations
Your Brooklyn, New York dental specialist will review your x-rays, take a thorough history, and perform an extensive examination of your teeth before fitting you with Invisalign attachments. An Invisalign teen procedure may necessitate talking with parents to learn about any prior dental problems in the family. To complete the assessment, you may require 3D x-rays or a mold of your teeth.
You'll return in a few weeks for your first Invisalign brace fitting. They resemble molded trays that fit over your teeth. The custom-made devices are clear plastic that's BPA-free and pliable so they move smoothly with your jaw.
Invisalign Teen and Adult Retainers
Your teenager may have to wear their Invisalign retainer for more than a year, depending on their age, how badly their teeth are misaligned, and what stage of development they currently experience. Adults, on the other hand, usually see dramatic improvements within that first year.
Adults and teens must visit the Invisalign doctor on a monthly basis for checkups and adjustments. Following those regular visits, you may need to get a new mold and a new retainer to account for the changes that have occurred thus far.
Schedule A
Consultation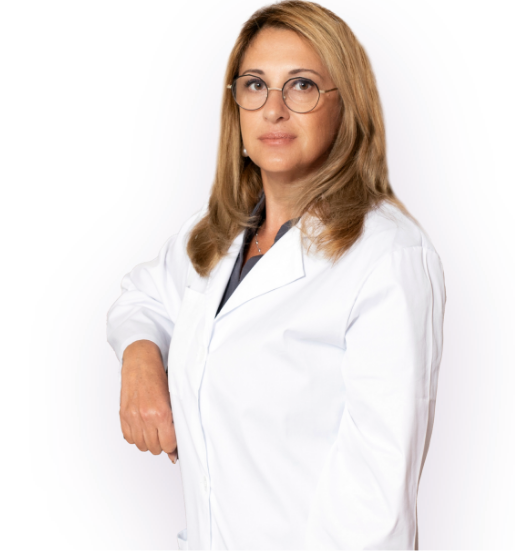 Invisalign vs. Braces Process
The clear Invisalign attachments are not suitable for all patients. Traditional metal braces may be required if you:
Have big gaps in your teeth
Have a bridge
Can't keep the trays in place for 22 hours every day
Have bite problems with your back teeth
Need your teeth aligned vertically
When comparing Invisalign vs. braces, the time between the exam and the placement of your braces is substantially shorter with Invisalign. It may, however, take some time for you to become accustomed to the feeling. Speaking may be hard until you get used to having the plastic trays in your mouth. You can remove your retainers to eat, brush, and floss your teeth.
Even though they aren't as heavy as traditional metal braces, Invisalign braces can still cause mild pain because there is pressure being placed on your teeth. To deal with the discomfort at first, you may need to rely on pain relievers. You must also practice good daily dental hygiene by brushing and flossing two to three times a day.
Wearing Your New Invisalign Braces
Once you've been fitted with your custom-made Invisalign braces, you should be able to resume your normal activities the next day. Plan on resting and feeling some discomfort on the first day. You'll also need a day to adapt to the plastic in your mouth.
Keep track of your experience and pain levels so that you can report to your Invisalign doctor when you visit. Keeping up with your dental appointments is also critical to your long-term success. And before you know it, you'll be able to ditch the retainers and just show off your new, winning smile.
How Much Does Invisalign Cost?
There's no single set price for Invisalign as it's based on every patient's unique needs. The cost of Invisalign can range from $2,400 to $9,000, depending on the severity and complexity of your misalignment and the length of treatment. The cost includes a variety of components such as X-Rays, digital impressions, the number of trays required, and office visits.
Does Insurance Cover Invisalign?
Like any other orthodontic treatment, Invisalign may be covered by your insurance provider. It is best to consult your financial coordinator regarding the benefits and percentage of covered benefits, as some insurance policies will pay a certain amount if they cover Invisalign. The following dental insurance providers are most likely to cover a percentage of the cost of Invisalign:
Cigna
Aetna
Delta Dental
United Concordia
Humana
USAA Dental
Guardian